Do you want to sell the best digital products online in 2022? So, you are at the right place because, in this article, I'll tell you 21+ digital product ideas.
The opportunities to sell digital products online have emerged a lot as it was before. Now, people are buying and selling different kinds of digital products that you'll learn from this article.
What are some best digital products to sell online in 2022?
What kind of Digital Products can be sold?
Which digital products can be most profitable?
You'll get answers to these questions in this blog. As in this article, you'll learn various kinds of digital product ideas to sell online.
Are you ready to start your business?
So, let's dive right in.
What are Digital Products?
A Digital Product is intangible and can be sell online which doesn't have any physical existence. For instance, an eBook is a perfect example as you can buy and turn it into a physical product.
You can sell digital products anywhere online and anyone can easily purchase and download it. It can be sold by entrepreneurs, freelancers, etc.
Benefits of Digital Products over Physical Products
You might be thinking that digital products have been more advantageous than physical ones as Physical products dominate thousands of years.
The reasons are many, but these are some main advantages:
Digital Products don't require an inventory.
No storage space is needed.
No home delivery is required as people get it immediately after the purchase.
They are intangible, so no need to worry about stocks.
You can sell as much as you want.
But wait, besides having so many advantages, it doesn't mean that you can quickly sell digital products right away. It still needed incredible value, marketing, and demand in public if you want your customers to return.
You can dedicate your time and money to selling your digital products online.
---
What are some best digital products to sell online?
You learned about the advantages, let's see some profitable and best digital products to sell online.
Caution: Don't try to create them all, resist this temptation and make only one product at a time, keeping your targeted audience in mind.
Recommended Article: 11+ Quick & Profitable Online Business Ideas For Beginners
1. Online Courses
Well, you are already aware of this digital product since it is the most popular one today. It is one of the most selling digital products as well for online entrepreneurs.
Is there any skill that you can teach online? If yes, you are ready to sell your courses.
You can teach anything like business, productivity, photography, dancing, cooking, gardening or even any sports.
Online courses are like teaching anything virtually. You don't need any brick-and-mortar space to teach your students. Teachers and online entrepreneurs are feeling more comfortable by taking classes from their homes.
Students also feel comfortable because they can learn anything anywhere.
Creating an online course might be a tedious process but it is a one-time investment. Once you finished creating it, you just need to market and start making money.
There is no limit on how much you can make money by selling online courses.
One of Marina Mogilko YouTube Challenge 2.0 is very insightful and suitable for those interested in growing their YouTube Channel.
There are two ways to create your online course: selling on your own website or selling it on different marketplaces..
Some popular platforms like Thinkific, Teachable where you can make your course and sell it on your website. Another is Udemy, SkillShare, Coursera which allows you to create courses on their platforms as they already have a considerable customer base.
Both ways are good. Just pick anyone to start.
2. Planners
Planners are amazing digital products if you wanted to be more productive. A lot of times it happens that we cannot manage things properly, therefore, many people constantly look for planners online.
As we are doing so many different kinds of things daily, we need something to help us manage our daily tasks.
Planners and to-do lists help you in keeping organized and very essential in our day-to-day lives.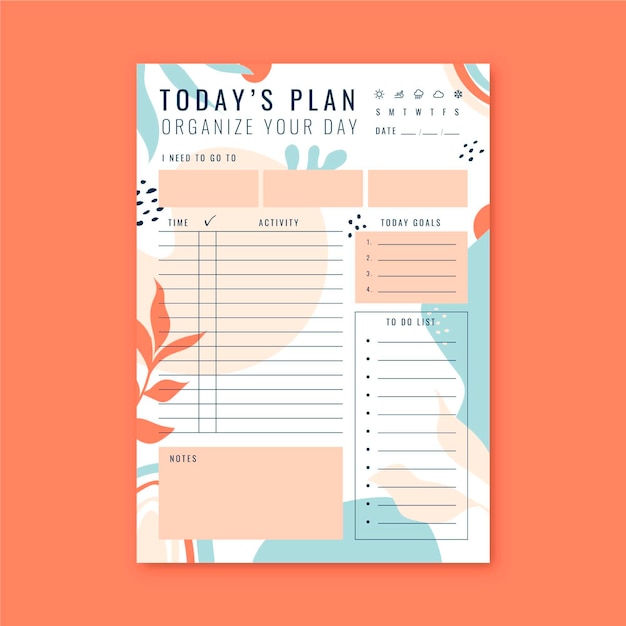 Not all of us know how to make a planner. That's why, people use to go on some websites like Etsy, Creative Market, The Template Market to buy planners.
And guess what? Here's is the opportunity for you.
You can make your planner and sell it online on Etsy, Creative Market. Anyone can buy and print to get a physical copy.
If you're good at some design platforms like Canva, Adobe Photoshop are some cool tools to easily make planners.
Further, you can categorize your planners into small niches like meal planner, diet planner, study planer, project planners and many more.
Let's see according to different niches.
3. Ebooks
Selling ebook is one of the profitable digital products to sell online. No need to take around the publishers' office to publish your book. Now, you can publish your book right away.
If you consider yourself a professional at any skill, you can write your ebook and distribute it without any hassle. This is the beauty of selling ebooks these days.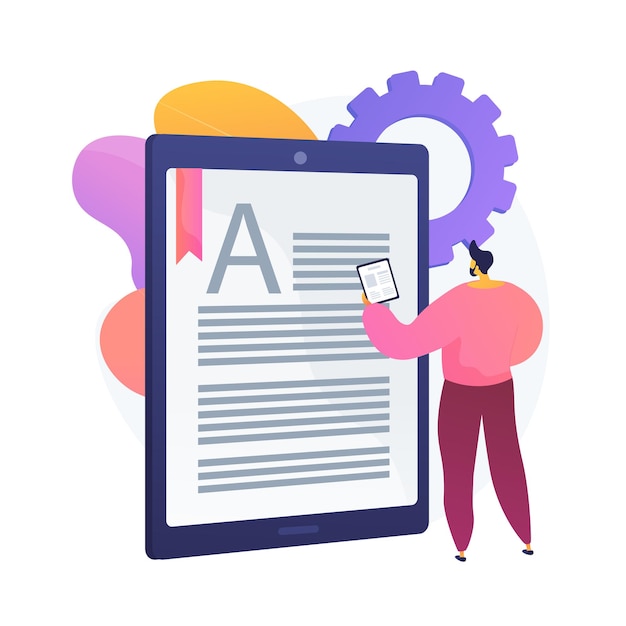 You are already aware of Amazon Kindle, Lulu, Blurb, Payhip.com. These are some popular platforms to sell ebooks.
These are the top 5 best-selling ebooks on Amazon:
Inspiring Thoughts by Swami Vivekanand
Do It Today by Darius Foroux
Harry Potter and the Philosopher's Stone by J.K. Rowling
Speed Reading: How to Double (or Triple) Your Reading Speed in just one hour by Justin Hammond
The Great Train Journey Ruskin Bond
People feel more comfortable buying and sell ebooks rather than a physical copy, the reasons are many:
Ebooks don't require an inventory.
It can be purchased immediately.
No need to make a bookshelf to store them.
Did you know that the US is the alone country where millions of ebooks sold yearly? You can imagine how much the potential is in selling just ebooks online.
All you need to do is to write fantastic content that solves your readers' problems.
4. Digital Templates
Digital Templates are another way of earning online as everyone wants to save their time. If you are creating something that saves other people's time, it is an excellent opportunity for you.
On Etsy alone, there are half a million monthly searches for "Templates".
Another website,Creative Market is also popular for selling templates and other creative pieces of stuff.
Here are some popular templates that you can sell.
Resume Templates
Logo Templates
Presentation templates
Newsletter Templates
Instagram Templates
Pinterest Templates
You can start with anyone of the above whichever interests you more.
Make sure to make your templates attractive and eye-catching, so that anyone could buy them at first sight. You can use free tools like Canva to make your designs look more beautiful.
Pinterest Templates are very popular these days since bloggers and online entrepreneurs purchase these.
The best part of selling templates is that you can easily make them as it doesn't take much time. You can easily make them in 3-4 days and start making money right away.
5. Fonts
Are you a Calligrapher? Or do you love Calligraphy?
Then, there is a piece of good news for you. You can create your handmade font and sell it online.
But now, you might be thinking why anyone would purchase fonts.
So, these fonts are used in marketing and branding as you have seen on billboards or logos of big companies that they have very cool-looking fonts.
But not many people like to hire designers to make logos.
Therefore, readymade fonts are the best solution in this case. People like to buy fonts so that they can do their work instantly.
6. Stock Photos
If you love photography and you're a professional photographer, you can sell your work online. There are so many bloggers, entrepreneurs who are continuously looking for stock photos.
Stock photos are being used on websites, social media platforms, newspaper advertisements. Therefore, it has an immense role in the online world.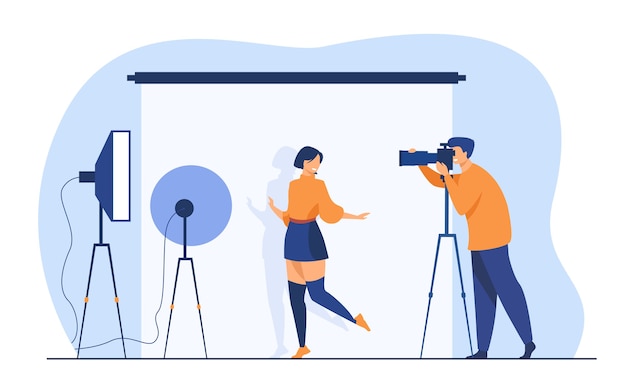 It's an excellent opportunity to sell your photographs online and can earn money at the same time.
There are many photographers worldwide who are earning money by selling their photographs. Some popular websites like Shutterstock, Gettyimages, iStock Photo, Pixabay, Pexels allow you to sell on their platforms.
When you upload photographs on their website and somebody buys, you get the money by deducting some commissions. In this way, the stock photography business works.
You can also sell your services and work on Fiverr, UpWork, or any other freelancing sites. Or you can start your stock photography website, but it requires a small investment.
So, bring out your amazing photography skills and start making money.
Recommended Article: How To Start An Online Business In India? [Step-By-Step Guide]
7. Printables
Printables are good sources of passive income as you just need to create them once and you can sell them over again and again. These are form software templates that anyone can print use them.
Some kinds of printables like:
Workbook
Planners
Checklists
Calendar Planners
Meal Planners
Fitness Planners
Goal Trackers
Coloring Sheets (for kids)
Goal tracker
Daily-life Journal
and many more.
You can easily make these planners on Adobe Photoshop/Illustrator and sell them on Etsy and Creative Market. The average costs of these printables lie anywhere between $5 to $30.
8. Website or Landing Page Templates
Did you know that there about 75 million websites that use WordPress as their CMS? Therefore, there is also a large number of people who are looking for beautiful website templates.
Selling digital products related to WordPress, e.g. themes are a very profitable business idea as more and more people are using it.
There is a very popular website called Bluchic, you can take ideas from there like what kind of themes are trendy these days.
There are some websites selling themes (for WordPress, Shopify, Joomla) that are ThemeForest, Elegant Themes, Template Monster.
The average costs of these themes range from $50 to $200. So, you can also sell these themes
9. Selling WordPress Plugins
Just like WordPress themes, plugins are also good digital products to sell online. Whenever somebody is using WordPress it's impossible that he/she wouldn't use plugins.
So, plugins are used by everyone and every time.
If you are interested in learning more about selling WordPress Plugins, here's a complete guide.
10. Graphics
Are you fond of using Adobe Photoshop, Illustrator, or InDesign? Then this digital product is perfect for you.
You can sell your creativity online by making some cash in your pocket.
For some freelancing sites like Fiverr and Upwork, people are looking for graphic designers. But the other way is to sell graphics directly on marketplaces like Etsy or Creative Market.
Some good graphics include:
Logo Designs
Instagram Posts
Pinterest Posts
Facebook Posts
Posters for Marketing
Brochures
PSD files
You can start with any of the above graphics whichever interests you the most.
11. Audiobooks
Audiobooks are like a recording of a book for any story or chapter and then selling it online.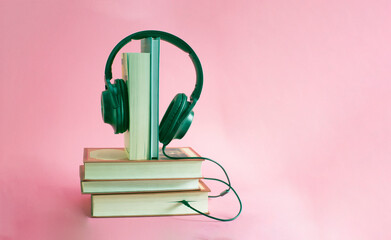 You can sell Audiobooks on some popular platforms like Audible, Google Audiobooks, Downpour, Kobo Audiobooks, and many others.
If you are interested in learning how to sell audiobooks you can learn the full article from here.
Did you know that in 2017, approximately 68 million audiobooks were borrowed from libraries and schools in the United States, along with 155 million e-books? (Source: Statistica)
So, there is a huge opportunity in this field also.
12. Music
Almost everyone loves music and enjoys it as well. But do you have any idea that people are also selling karaokes, music albums, tunes online?
Yes music is also a kind of digital product that you can sell and make money.
If you are a music-lover and you know how to create rhythmic tunes and karaoke tracks, you can sell them online. Some of the very popular websites are known for platforms to sell music.
Airbit

TuneCore

CD Baby
These are the three popular platforms where people buy and sell everything related to music.
13. Videos
Love creating videos?
Selling Video series is another profitable digital product to sell. If you love creating videos, you can sell informational and educational videos.
You can create a video series on anything you like from cooking to dancing.
There are so many platforms like Vimeo, Uscreen, Udemy, Videohive, Amazon Video Direct.
14. Swipe Files
Do you want to drive traffic to your website? Then, Swipe files might be helpful for you.
Swipe files are a kind of short PDF files and are amazing digital products that contain a form instruction for something. If you any good knowledge about something, you can create a swipe file.
An example of Rosemarie Groner from The Busy Budgeter, who is selling her Core Affiliate Guide Strategy.
If you are interested in creating this digital product, you can learn from "Enchanting Marketing".
15. SEO Services
SEO stands for Search Engine Optimization and it is a technique in which we help websites to rank on Google.
People are actively looking for people who are professional and skilled in SEO.
Anyone who is working online needs someone to rank his/her website, it doesn't matter whether he's running a multinational company or a small blogger.
If you are an expert in SEO services, you can sell your Upwork, Fiverr, or Freelancer skills.
You can easily offer your services either by making your profile on marketplaces or by creating your website.
16. Social Media Services
Just like SEO Services, social media services are also very demanding these days. Small businesses need social media managers to handle their social media pages.
Social media platforms like Facebook, Instagram, YouTube requires consistency and therefore, we need social media managers.
There are a lot of people making money from Instagram and Facebook. You can do freelancing business by being a social media manager.
But how to get started?
It's very simple, you can learn social media marketing for free from the internet like YouTube or do some paid online courses.
There are a lot of super-excellent online courses available on Udemy, SkillShare, from where you can learn social media marketing.
So, without wasting time just go, check the rating and reviews and purchase anyone, whichever suits you the best.
17. Consulting
If you consider yourself an expert in any field, you can sell your expertise online. Not every person is specialized in every field, we need expert advice.
Therefore, here comes consultancy into play.
You can start your consultancy business either offline or online. People mostly needed consultation in education, health, finance, business fields.
To start this business, you can simply build a basic website, mention all the details like your skills, expertise, goals and objectives.
18. Web Development Services
WordPress websites are easy to make, but there are still some people who cannot understand the CMS of WordPress. So, for this situation you can start providing Web Development services.
If you are good at WordPress Web Development themes, plugins, managing the content, you can become a full-time freelancer for Web Development services.
People who don't know the system of WordPress are constantly looking for people who can help them.
You can easily find customers on UpWork and Fiverr and start earning decent money by helping others.
19. Membership Sites
Membership sites are also a good way to sell your digital products.
But what is exactly a membership site? A membership site is a type of website where people can pay a monthly fee to access any kind of services.
Membership sites can be of any niche including business, fitness, travel, or food.
Creating a membership site is a great idea to build your community by providing something valuable in exchange. When you start any membership site, it almost becomes your responsibility to keep uploading fresh content.
If you continue giving new and updated content to your audience regularly, you will get new customers to buy your services.
However, it is a great opportunity to profit because you can earn a recurring revenue monthly.
20. Saas Products
SaaS products are like providing your services digitally. Using SaaS products, you can design your membership sites without hiring any designers.
This kind of business is very scalable as you do not need any brick and mortar place to start it. You just need an idea about what you want to create and you can do it right away.
Yes, this is true that SaaS products require much more time and money to get started. But we cannot deny this truth as well that this hard work is only for one time.
Once you created your product you only need marketing skills to make sales.
21. Webinars
Webinars are the type of seminars that are held virtually online. There are many people who do free webinars but nowadays people are charging for giving their time.
On average, webinars take 50-60 minutes but this number is increasing day by day.
Make sure, whenever you are doing any webinar, it must be interactive and exciting to attract a large amount of audience.
You can use Podia for these webinars.
22. Paid Newsletters
Paid newsletters are email campaigns that people usually pay to receive. It can be on a yearly or monthly fee subscription base.
They're a great way to market your businesses and also a good tool for individuals who want to make money building their personal brand.
You can use Mailerlite to start using Paid Newsletter.
23. Digital Magazines
Today, there is a high demand for digital magazines or e-magazines, especially if you are a blogger you can start your own digital magazine on your site.
But what exactly this digital magazine is?
A digital magazine or e-magazine is same as a print magazine, but uses digital publishing to be consumed on computer or phone. It comes in a pdf form (which is most popular).
You will save a massive amount of money on printing as you already know that printing and publishing costs are very high. But due to high demand, people don't want to spend their money on printing.
So, starting an online business of digital magazines could be profitable.
How to Create and Sell Digital Products Online?
In order to create a digital product, you need to follow these steps:
Step 1. Choose a Profitable Niche
Before brainstorming anything, you have to decide your niche in which you have more interest. It is significant because if you don't have any interest in your product, you would be fed up and shut down your business.
Choose a niche where there is already a market demand ( we have discussed the ideas before).
You can ask some questions to yourself like-
How big is the audience?
Are people searching for this product?
Is there any competition?
By asking these questions, you will get a clear path to start your journey.
Step 2. Create your Digital Product
There are three types of digital products:
1. Written/Visual
2. Audio
3. Video
Written/Visual – If you want to go for a written digital product, you can use Canva, Adobe Photoshop, Illustrator, InDesign for creating PDFs, templates, designs.
Audio – For audio products, you can simply record your voice with a good quality mic which you can buy from Amazon.
Video – Video Products are most intimidating, but they don't have to be. For Creating video products you just needed a good camera and lighting.
Step 3. Marketing
Marketing is one of the most important steps if you want to become successful in this online world.
For Marketing, you need a small investment to run Google Ads, Facebook Ads to promote your product.
But wait! what if you don't have any budget?
Relax! You can still market it.
Leverage the power of Social Media, you can do organic marketing by creating content on social media platforms. A lot of small businesses are already taking benefits of social media platforms.
Start creating content that align with your products. Once you gain some followers, you'll see you are also a getting good number of sales.
But yes, it requires a lot of hard work and patience to see some results.
So, work harder and be patient!
What are some popular platforms to sell Digital Products?
Look!
If you want to sell your products online, then there are many popular platforms to sell your digital products without any hassle.
These include:
Etsy
I don't even need to tell you this name, as you might have already heard this name. Etsy is a very popular platform to sell anything whether it's a handmade product or any digital product.
You can sell anything you want.
Creative Market
Not many of you heard this name (maybe) but Creative Market is a place where creators make money by selling their skills.
You can templates, fonts, graphics, patterns, artistic work or anything you like to sell.
Dribbble
Dribbble is a freelancing platform for creators passionate about designing. Here, you cannot sell your digital products directly, instead, you can sell your designing services.
You can find customers who are looking for designing services.
Pixabay
It is a stock photography website where you can sell photographs and your creativity as well.
Pixabay is an amazing platform if you are an avid photographer, this website is only for you.
Conclusion
Finally, if you are thinking how to pick any one digital product to sell online, then choose that one which interests you the most.
It's really important to work only upon your interest, otherwise you would be fed up with doing things that you don't like.
So, pick any one idea and start working from today.
Also Read: