Do you know that there is over 200 million+ Instagrammers visit at least one business profile daily and over 20 million+ users are using Instagram Business daily?
So, you can easily predict the possibilities of growing your business on Instagram. Previously, Facebook was known for building brand recognition but nowadays people are shifting towards Instagram more.
In 2021, Instagram would be on the boom for small to medium businesses. So, it is the best time for executing all your social media plans on Instagram.
This article is going to be very in-depth and I will try to mention all the important tools as well so that you don't require any other things to create a perfect Instagram page.
Following these strategies I can guarantee you that you'll be successful in creating a powerful Business strategy, but yes, the secret is CONSISTENCY.
You need 10 steps to build a perfect strategy for your Instagram account. Follow these steps to create your business account today-
1. Get Started with Instagram Business Account.
If you are already a user and you are using your personal account then you need to shift your account into Business Account.
It provides you free access to create a business account. If you don't know how to shift your account, you can follow the steps given below-
Navigate to your profile on Instagram.
Under Account Settings click on "Switch to Professional Account".
3. Now, choose a Business Account (Creator are usually for influencers, the Business profile is for brands if you are selling something).
4. Connect your Facebook Page.
If you are switching to a creator account, you need to choose a specific category. I suggest you choose only a Business account if you want to play this game in the longer run.
You are all set now!
By creating a Business account, you'll get these features-
Instagram Insights
Shopping & Checkout
Instagram Ads
Promoted Posts
Contact & Action Buttons
Quick Replies
Branded Content Approval
Swipe Up Link (after 10k followers).
So, there is a huge benefit of using Instagram Business Account.
2. Plan your Business Strategy
Wait, wait! before posting anything on Instagram, you need to decide your niche like where do you want to work? Let's take an example of a gift shop.
Imagine that you are a "Gift Shop Owner", and you want to grow your business online on Instagram. So, first, decide your products (don't go for many varieties in the beginning).
After you have decided the products to sell, now it's time to decide how to set goals and how to find your targeted audience.
Check out my Instagram Post.
Recommended Article: How to Start an Online Business in India? [Step-by-Step Guide]
Set Goals for Business
Setting Goals in one of the first step before you do anything in business. You have to keep tracking and stay updated with the latest trends in online and social media marketing.
Let's take an example of the gift shop, if you want your customers to fall in love with your products you have to tell them why is your product the best product.
In order to convert them, you have to put your feet into your audience's shoes and of course, it takes time to make a brand.
You can set SMART (Specific, Measurable, Achievable, Relevant, Time-bound) goals to achieve good results.
How to decide your targeted audience?
To decide your targeted audience, let's again take the example of the "Gift Shop".
So, if you are selling gifts who can be your customer? They can be a professional, student, or a housewife or who just engaged with someone and want a perfect gift for his/her girlfriend/boyfriend.
They can also be a parent who want a gift for his/her children or can be a friend of someone who want a gift for his/her best friend.
You might have understood, how you can create a Buyer Persona? By creating a perfect Buyer Persona, you would be able to know your audience and it becomes easy to target your customer.
The United States has the highest number of Instagram users. There are about 1 billion people who are regularly using this platform.
You can use Instagram demographics to find out who is your audience who are already interested in your product/service. In this way, it becomes easier to get more specific prospects.
Note: Remember, this step is very crucial in order to start any business whether online or offline.
If you belong to India, you already might be knowing that huge Instagram user are in the age between 18-25. So, you understand that your content also must revolve around them only.
Instagram is a social networking site, if you want to grow your business on this, you have to interact and engage with people as well.
As I 've seen people, that if they are selling something they simply put photographs of their products.
Honestly, this is not a good strategy to work on Instagram and this is the reason you see very less engagement on business pages.
People like to follow people!
Suppose, you have been given two choices- one is to see only ads and another one is to see great content. Which one would you choose? I guess the second one, right?
Because you understand this thing that how valuable is creating content.
Recommended Video: Video by SEO Link Builder Julian Goldie"
How to create the best content for your Instagram?
It doesn't matter whether you are selling a service or a product, your content must solve the problems of your customers.
Yes, solving problems is another name of the business, so remember your content must also be like this.
If you want to research good and trending ideas for your content you can use BuzzSumo which is a very useful tool for finding content ideas.
Moreover, you can do research about what is your competitor doing on Instagram? How is he getting followers and engagement? What kind of content and how frequently is he posting?
You can take an example of my page @TheCynosureGirl on Instagram-
I research very thoroughly in the field of "Online Business" & "Digital Marketing" and then I put the content on my Instagram Page.
I prefer using Canva for content creation and if you like to take and put images then you can use a great app called Snapseed for editing your photos.
Recommended Article: 10 Secrets To Grow Any Business On Instagram Reels
3. Get Started with Instagram
Choose Your Username Wisely
Your Username speaks for your brand, so make sure that you choose your username very intelligently.
Here are some dos and don'ts while choosing a perfect Username-
Dos –
Make sure to choose only short names like "happywagon", "giftnshop", "growers", etc.
Username should easily memorable.
Only include your real brand name.
Don'ts
Do not use numerals or any special characters (*,',%.#,$).
Do not use long words in username.
Optimizing your Bio
Your bio is the foremost important thing, why? Because it is the first thing that your customer see and understand what you actually do and what is your company all about.
So, let's jump into Instagram bio optimization-
Instagram only allows you 150 characters in your bio, so it becomes really tough task to put all the information in your bio but there are some points to follow if you want to do this-
1. Include your Name – The first thing whenever a person visits your page, he/she wants to know your name who are you, so it's really good if include your name in the first line.

2. Have a clear CTA (Call to Action) – Whether you are running a small business or you are just a creator, your bio should speak for itself. Having a Clear Call to Action makes it easier to understand what do you sell or what is your goal.
Here you can see in my bio a clear CTA i.e. "Email me for Sales Funnel Management" & "Subscribe to my YouTube Channel".
Make sure not to include more than two CTAs at a time otherwise you may confuse your audience.
3. Use Hashtags – Do you know that by using relevant Hashtags you can actually increase your profile reach? You can use hashtags related to your field for example-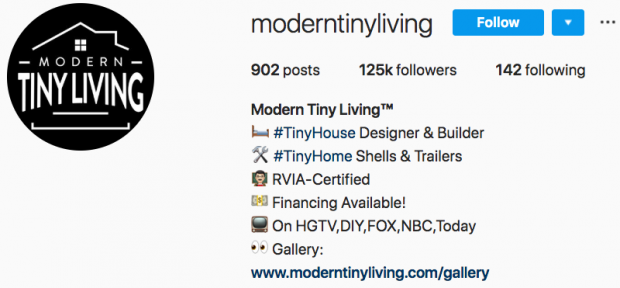 4. Use Emojis (Optional) – You can also use emojis in bio to make it look more fascinating.

5. Try using Cool Fonts – You can use different kinds of fonts also from here. It makes your profile very attractive.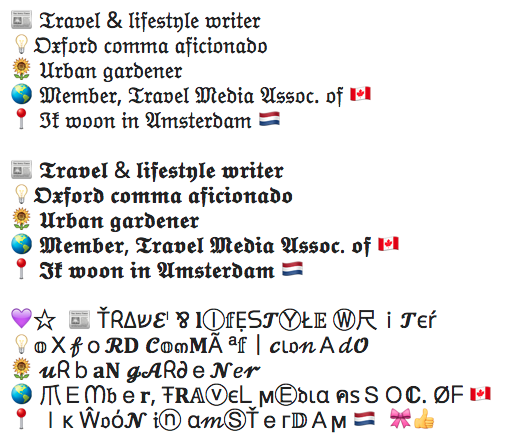 So, these are some tips for making your Instagram Profile look more professional. Follow this advice and you'll see massive growth in your account.
6. Put your Website link – You can put your link for the website, blog post, YouTube channel, etc. You can also put a Call to Action in your bio.
Further, you can also add these to your profile-
Contact Information – You can add an

email address

, phone number or get directions as your contact information.
Call to Action – If you have a restaurant then you allow your users to book an appointment, make reservations, buy tickets, etc.
Optimize your Display Picture (DP)
Your DP says Everything! Yes, I have seen many people that they don't know how important your Display Picture is.
Especially if you are using a business account then you must follow some rules for creating a professional-looking DP. It also helps in branding and making your brand different from others.
So, if you are an eCommerce store then you can use a DP which includes your logo. Below the example of the "Happy Wagon" eCommerce store, you can inspire from this brand how it is making its own specific brand.
On the other hand, if you are a social media influencer or creator and want to promote your products then you can use your own face but it should be very clear and attractive. You can take my example again as I'm using the very clear and enticing photo as my Profile Picture.
How to Leverage Instagram Highlights?
Most people always forget to mention "Instagram Highlights", but I'll tell you how to optimize it like a pro.
Instagram Highlights helps in giving a glimpse of the products which you are selling.
So, what you do put on your Instagram Highlights?
You can put different varieties of your products.
You can show the latest discounts & coupons in your highlights
Share behind the scenes.
Share videos telling the benefits of a specific product.
By Optimizing your Highlight, you are actually making a smart decision in order to convert your visitors.
Now, the most important step is making the cover for your Highlight. You can use a great tool Canva, where you can make beautiful covers for highlights.
Simply type "Instagram Story" in Canva and you will be able to see different kinds of covers, pick anyone and go ahead.
4. Start Posting Problem-Solving Content
Now, if you have learned all the things so it's time to create some content that solves the real problems of your audience.
Yes, if you are planning to start social media marketing on Instagram then you have to make content that is based on solving problems, even if you are running an e-commerce store.
So, if you are a gift shop owner, remember to create content revolving around your products. Here are few examples for the creation of your content –
For Birthdays:
You can tell people about birthday gift ideas.
Create content about how to get the perfect gift for your best friend.
How to give a surprise party for your parents/children/friend.
Best gift option for your first child.
For Anniversaries:
How to plan a surprise party for your parents?
Perfect Anniversary gift ideas for your loved one.
How to celebrate Anniversary party at home?
How to make your Anniversary unforgettable?
So, you are seeing now how can you create variable content related to your niche. I have taken the example of a "Gift Shop" but you can apply this technique to any business.
Here are some questions you should ask while creating content-
Who are your customers?
What do they want?
What are their fears, frustrations and desires?
These questions are very necessary in order to create good content as a result you will be able to understand your audience thoroughly.
Instagram is mostly popular for its visuals, so make sure to use enough pictures and clear images while creating any content. The more visual and aesthetic your content will be, the more visitors you attract.
Here, I have again taken an example of visual creation, this page belongs to "restaurants decor". Because of its clear pictures, this page was able to grow from 0 to 37k followers.
How to take Extraordinary Photographs?
When it comes to taking photographs for your Instagram, everyone loves to take pictures. But should you be a professional photographer? Of course not! You don't need to be a Professional for taking amazing photos.
All you need is your phone, you don't even require costly equipment. You can follow these rules to take beautiful photos:
Use Natural Photos: Most of the people use too many filters while taking photos but it really doesn't require. Use your ordinary phone camera and use natural light to take photos.
Take Different Angles: While taking photos in natural light, make sure to take photos from different angles, it helps in making photos more natural.
How to Edit Photos like a Pro?
For editing Photos, most people use Photoshop but if you are not comfortable with it then there is another solution which is an app called Snapseed.
It is a perfect app for beginner photographers, if you don't have much knowledge about editing you can use this app.
Write fascinating captions
Many people miss this important feature about writing captions that is appealing. They just write either one or two lines for the sake of writing.
Your caption should always start with a catchy heading and by doing this you are making your posts more attractive as people love to read good captions that relate to their own life.
You can use emojis or CTAs to enhance your writing but do not write more than one CTA at a time.
If you are confused about how to write captions then there are many tools available on the internet to improve your caption writing skills.
Respond to every comment & DMs (Direct Messages) you get
By following the above tricks, you will definitely get lots of comments & DMs, so make sure that you are not just ignoring them.
Try to respond to every message you get for your content. I always try to answer all the queries of people either by replying to them or if I get repeated questions then I try to make a video to respond to all of them.
Remember, that Instagram is also a social network so whether you are a micro-influencer or want to grow your business, it's important to communicate and engage with your followers.
5. How to Use Hashtags for Instagram Business?
Using Hashtags for Business accounts is the far most important thing than any other way you learned before. For creating a good hashtag, you need to do some research about it.
But you might be thinking about how can you do research for hashtags? Don't worry, I'm here for you to solve every problem of yours.
Hashtags are a great source of driving traffic towards your page because hashtags are easily searchable. If you use the right hashtags, you will be able to make visible your content on explore page as well.
Instagram only allows you to put a maximum of 30 hashtags at a time but I would suggest you not put all the 30 hashtags, try fewer than it.
Here are some tricks to create the right hashtags–
Use Hashtag Ladder Strategy – This strategy is about using hashtags with posts 5k-50k if you have a small account (0- 5000 followers). Once you reach above 5k followers you can use hashtags that are above 5k.
Create your own Branded Hashtag – You can make a list of hashtags that are relevant to your brand.
Research Niche Hashtags – These hashtags contains long keywords than usually, people use.
Use Hashtags in your Bio – Trying adding some hashtags in your bio to increase your page visibility.
Write Hashtags in the comments of your posts.
Use between 20 – 27 Hashtags in every content you post.
Note: Do not use the same hashtags every time, try using different every time.
6. Share Your Stories with Instagram Stories
If I'm not wrong you already might hear about Instagram Stories, right? But do you know that by creating good Instagram Stories, you can actually sell your products on Instagram?
There are nearly about 400 million people who use Instagram Stories daily and people do agree that when they see behind the scenes and products used by Influencers on Stories, they become more interested.
It is not like you just click a photo of your product and just start uploading rather if you put more videos on your story you'll definitely get a better reach.
Videos are going viral instead of texts and photos, it's the reality of 2021. So, start putting more videos on your Story.
Instagram Stories remain only for 24 hours and a time limit of only 15 seconds so make sure that whatever you are sharing should be attention-grabbing.
It must be so attractive that anyone will get attracted to it. Use Emojis, GIFs to make it more impressive.
You can also mention people and use Hashtags to increase its reach.
Instagram Swipe Up
You will get this feature only when you reach 10k followers. Another cool trick I would also like to mention is that you can add a "Swipe Up" link before reaching 10k followers. Yes, it's possible! But with your IGTV only.
If you have already an IGTV video then you can link it on your Instagram Story Swipe Button. Try this!
If you haven't heard about this feature, this is the latest platform on Instagram where you can share "short videos" (15 or 30 secs only) with people. It is the same as TikTok and it was launched in India after the ban on TikTok.
This is again a very important feature because Instagram is promoting Reels very extensively, people are getting higher views as compared to their IGTV videos.
You can see one of my videos got over 175k+ views just posting on reels.
I never thought of getting this many views on my reels even I hadn't shared it with anyone. This is proof that you should definitely use the latest features on any platform to get the most of it.
I have written a full article on this topic, you can find it from here.
Recommended Article: 10 Secrets To Grow Any Business On Instagram Reels
8. Collaborate with other Influencers
Influencer Marketing is now changing the reality of marketing, it is because people trust more about people who they admire. A great example is Kylie Jenner, she has over 200 million followers on Instagram and her followers are highly engaged with her.
She is paid around $1.2 million (£960,000) for a single post on Instagram. So, this proves that influencer marketing has a bright future.
You can collaborate with small influencers if have a small Instagram Business account. Try doing Instagram Live, people just love to see real people, so don't be afraid to show your real face.
If you don't want to collaborate you can just pay some minimum amount to small influencers and they will do some promotions on their page for your brand. This is called Influencer Marketing, which is very popular these days.
You can find influencers everywhere, either or YouTube, Facebook or Instagram.
9. Try Running Instagram Ads
Till now whatever you have learned are all the organic ways to grow your account.
But there is also an inorganic way to grow and increase your number of fans, by running quality ads.
Instagram provides you running two kinds of ads – Post Ads & Story Ads. Both Ads work really well if you know how to use them properly.
Most of people say that Instagram Story Ads are more powerful and give great ROI in terms of business. But according to my, it all depends on your type of business.
You can try both these types of ads and can find out by yourself which one is working for you.
10. Measure Analytics, Overall Growth
Now, it's time for a coffee break. Just Kidding!
Once you followed all the above steps properly, it's time to measure the analytics and overall monthly growth for your account.
You can check your Insights (on the top right corner), where you will see how many followers you gained this week/month or your audience behavior as well.
By seeing Insights, it is easy to understand which posts are doing great and which are not. So, you will be able to manage all our content right away.
Instagram Business Ideas
If haven't decided yet what type of Instagram Business you should do, you can just find out from here.
Conclusion
Finally, you have completed this course on "How to Use Instagram Business in 2021?"I have tried mentioning everything that I learned in my Business journey till now.
If you follow these techniques properly, you would get results that blow up your mind*. So, start making money from today, go and start your first business!
If have any doubt regarding this article, you can just leave a comment below and I'll try to answer all your queries.
*Results may vary according to business-to-business.
Also Read:
1. 21+ Best Digital Products Guaranteed To Sell Online In 2021
2. How To Become A Social Media Influencer? [10 Easy & Simple Steps]
3. What Is Micro-Influencer Marketing? [ The Complete Guide]
4. 11+ "Quick & Profitable" Online Business Ideas For Beginners In 2021