Buzz Marketing is all about creating hype among your customers so that they become excited to know about your product. It is a process of making something viral that helps in spreading word-of-mouth.
Buzz marketing is a great technique to generate more leads, customers, and sales in any business. Today, social media has become a great way for buzz marketing because things rapidly go viral on social networks.
So, if you are here for looking at the definition of Buzz Marketing, you probably have understood as of now. But this article has a secret sauce which you will get only when you read it completely.
Sounds exciting? So, why not read more? Let's go!
A Sweet Intro for Buzz Marketing
Have you ever thought about why the recent tweet you saw on Twitter went viral?
Why do so many marketers of huge companies sell thousands of products very quickly?
Why does everyone love to buy Apple phones instead of any other brand?
Well, these are some great questions you should ask yourself while reading this article. These are examples of Buzz marketing. And we'll learn how you can also apply this strategy in your business.
You have already heard about word-of-mouth marketing. As it is one of the oldest ways for marketing. So, you can easily relate Buzz Marketing with word-of-mouth marketing.
What Is Buzz Marketing?
In simple words, when you market your product by making it viral to gain the popularity or attention of your customers, this is called Buzz Marketing.
It can be applied in any business to sell any product, especially on social media.
Why Buzz Marketing is Effective?
You might come across over 1000 advertisements daily. But you should ask yourself that how many of them do you remember? Hardly, 5 or 7, isn't it?
But why? Because all kinds of advertisements may not be relevant to you. You might not be interested in remembering things that make no sense to you.
This is why Buzz Marketing really helps in building that remembrance into your customers' minds. Any kind of ads, which generates some curiosity to learn more about is called a good marketing strategy.
Have you remembered the movie "Bahubali – The Conclusion"? There was a very famous dialogue that gone viral "Katappa ne Bahubali ko kyu mara?"
This dialogue had become a sensation not only on social media but also people were asking this question on the streets.
This could be the best example of "Buzz Marketing". The result was astonishing, the movie became a blockbuster hit and created a business of more than 200 crores.
So, this is the power of buzz marketing. It gives you incredible results if you do it properly.
How does Buzz Marketing Works?
Buzz Marketing is a subset of viral and word-of-mouth marketing. So basically, it is based on the two marketing strategies—
Fear of Missing Out (FOMO)

Baader-Meinhof Phenomenon
1. Fear of Missing Out (FOMO)
This is the strongest marketing strategy that attracts customers like a magnet. Nobody likes to feel "left out" and this is the reason why it works.
You may have come across "Buy within 2 hours to get 50% off" on Amazon. This is a perfect example of FOMO. Smart marketers know this secret that if they have a time constraint, people would buy more.
You may have also seen some TV commercials saying — "Buy Now or Regret Later". These kinds of taglines create a trigger or a stress condition to buy that product instantly.
So, these are some marketing tactics that marketers usually use.
2. Baader Meinhof Phenomenon
It is a phenomenon where you see something maybe a brand name, a celebrity name, a dog breed, a style of the house, a style of fashion, or anything. Suddenly, you are aware of that particular thing all over the place.
In reality, there's no increase in occurrence, it's just that you've started to notice it. This is called the "Baader Meinhof Phenomenon".
Advantages of Buzz Marketing
If you talk about the benefits of Buzz Marketing, I can't give you the answer in a single sentence. It has a lot of advantages—
1. No Need to Spend Thousands of Dollars
When you become viral, you no need to spend money on advertisements. Your products will sell on their own.
2. Wider Audience Reach
It gives you a lot wider reach than paid marketing campaigns and never achieves. It gives you organic reach with a targeted audience.
3. Better Audience Trust
When you start getting organic reach, it means that people love your product or your marketing skills so they usually share with others. And when you get a large number of shares, your customers' trust level automatically increases. Because they are referred by someone who they trust upon.
With this, you can reach through all the corners of the world without spending any penny.
How to do Buzz Marketing? [Step-by-Step Strategy]
As I had promised before that I'll tell you a secret sauce to do Buzz Marketing for your business. So, now I'll guide you by giving a step-by-step process.
Although, this is not a sure-shot way to apply these strategies in your business. You have to implement it in your own way depending on your business model.
Step 1. Analyze the Current Trends
You may have noticed that whenever something goes viral, it is directly or indirectly related to the trends. For example, these days "Bitcoin" is a buzzword. So, if you create an ad that is related to Bitcoin or any other Cryptocurrency, the chances are higher for it to go viral.
I'm just giving an example by giving my industry example but you have to figure out what are the trends in your industry.
You can take the help of YouTube or Google, or there are some tools like Buzzsumo. You can also check out Instagram explore page to see what people are doing on social media.
Rasode Me Kaun Tha?
A few months ago, a song went viral on Instagram and YouTube in India called "Rasode me Kaun tha? (Who was in the kitchen?)" And the moment it went viral, people started to create memes, imitating videos or just incorporating something related to that song in their content.
These are basically hypes that are being created time-to-time on social media platforms. So, don't miss out on these opportunities, just use the "Rub-Off Effect" to make your brand viral as well.
Step 2. Create a USP
Step 2 is creating your own unique USP (Unique Selling Proposition). In this step, you have to understand your brand and according to that, you have to create a marketing strategy.
For example, if you are selling T-shirts, then you can just print trendy quotes just like "bewakoof.com " is doing. They offer a variety of T-shirts based on the famous dialogues of movies, Internet series, etc. You can take inspiration to do buzz marketing.
Similarly, if you sell cakes for birthdays, you can put dialogues on the cakes. This strategy works nearly in every business.
Step 3. Post on Social Media
In the last step, once you have prepared everything, you just let it go viral on social media. It is the perfect platform because if people like your work, they will share it on their own. You don't need to do anything.
Some Common Buzz Words You Might be Aware of
Cryptocurrency

Bitcoin

Chatbots

Content Marketing

Big Data

Creator Economy

Influencer Marketing
These are some common buzz marketing you might have heard on social media these days.
Examples of Buzz Marketing
1. Mind Blowing Buzz Marketing Strategy by Apple
Apple has been one of the best in the world of marketing because of the amazing marketing skills by Steve Jobs. Steve Jobs always believed in the "Simplicity" and this simplicity has given today a wonderful gadget with a sleek design of MacBook and iPhone.
He used to spend a lot of his time on designing the circuit of the computer. He always tried to simplify things as much as possible. Therefore, he became the market leader in marketing.
Apple uses a tremendous amount of time on creating its advertisements. Each advertisement says something that creates a buzz among the audience and generates word-of-mouth marketing. At last, it always ends in creating a mind-blowing buzz marketing strategy.
2. Buzz Marketing by Starbucks
When it comes to Buzz Marketing, Starbucks is not behind! One of the best marketing strategies of Starbucks is its — "Name on Cup" strategy that had increased its sales by 10X.
Image Courtesy – EatThis
What matters a lot for us? Our name, isn't it?
Do you love when anyone calls you by your name?
Starbucks knows that people are very much attached to names. So, it used a strategy that no one has ever done. It started giving its coffees with a name printed on the cups.
What happened next?
People started getting crazier and this ended up creating a buzz.
So, this is another great example of buzz marketing that you can take inspiration from.
3. Coca Cola Obesity Control Buzz Marketing
One of the Coca Cola Obesity Control Marketing had created a buzz among Americans. Coca-cola has created the one and only beverage product which accepts the fact that it causes obesity.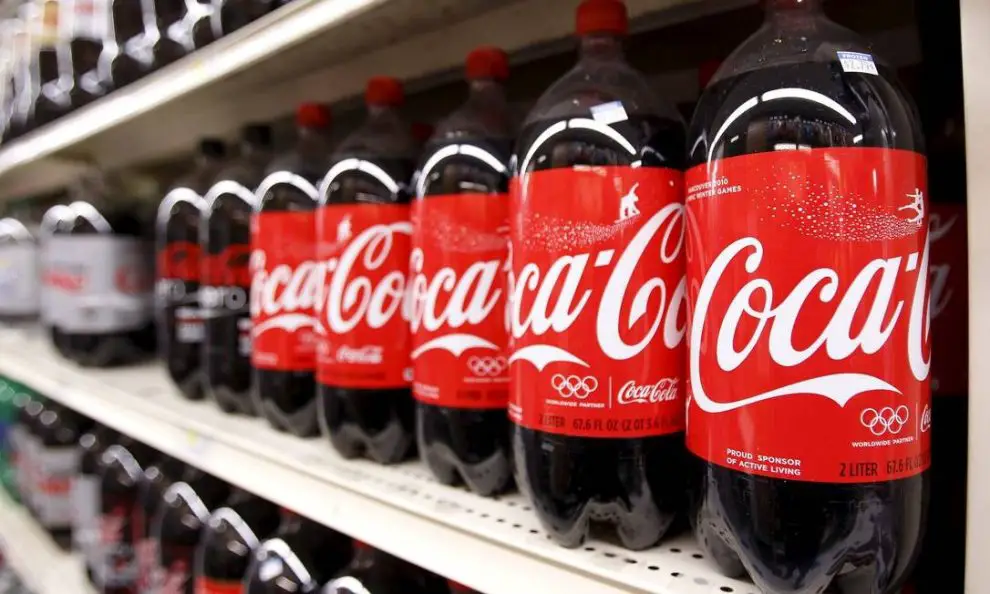 This has created a buzz and ended up getting viral everywhere.
This marketing strategy is known as "Accepting the way we are". In this type, a brand accepts its flaws and creates an image of being an "honest brand" which automatically defeats its competitors.
However, this kind of marketing strategy is also very risky because sometimes people may not like your weakness. And if you blindly show your weakness in front of others, you may lose them as well.
So, if you want to go for something like this, you have to take the decision wisely.
Some local market examples
One of the videos of a barbershop gone viral in which he is using fire to design haircuts.
This kind of marketing strategy is made for Buzz Marketing or Viral Marketing. It has created a buzz on social media the day it was posted. People started demanding the same style of haircut everywhere.
This is a great example of buzz marketing.
Conclusion
As of now, I hope you understand what "Buzz Marketing" exactly is and how you can create your own strategy to make something viral.
Although, it highly depends on the type of business you are running, the type of skills you have, marketing experience. There is never a sure possibility to do Buzz Marketing.
But if you try the best possible way and do some research, soon you will understand what goes viral in the market.
Also Read: